Books by Donald Hamilton: A cover gallery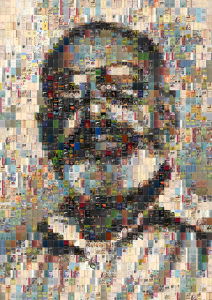 By all accounts, Donald Hamilton sold more than 20 million books worldwide during his lifetime. I reviewed the paperback editions on my bookshelves, and it occurred to me that I'd never seen other editions of Hamilton's books. A few hours of web browsing revealed dozens of books in several languages, and the hunt was on. I'm building a cover gallery of Hamilton's books on this site. These pages are a work in progress. I'm doing something similar with pressbooks and posters from movies based on his novels. There is also a page of online references with many book-related links and a detailed list of short/serial fiction and articles.
Looking for something to read? Here's what's in print.
My thanks to Ray Peters, Mike Leggett, Bruce Black BookScans, Johny Malone Una plaga de espías, Pandora's Books, and bookseller James Pickard www.JAMESMPICKARD.com for providing cover scans of scarce titles. Help with books written in languages that don't use the Latin alphabet would be appreciated. If you have cover scans or anything else interesting that should be added to this site, please email Mark Martinez, stcomix at mac dot com. Thanks.
Javascript must be enabled in your web browser to view most of the cover galleries linked in the table below. Use the Next|Previous or Play|Pause links to view covers.